Books Amanda Watson Loves
Amanda says she "was definitely a bookworm from the very beginning" and that she still reads "constantly." For her picks, Amanda looked to her Mississippi roots and the state's legacy as home to some of our best American writers.
"I am from the same town as William Faulkner so I have to pass on As I Lay Dying. I can remember reading the sentence "My mother is a fish." and just feeling the world change a little. By the same token, my fellow Mississippian Donna Tartt's beautiful work The Goldfinch. And although it was written many years ago, a very relevant short story to now from Mississippian and fellow MUW alum Eudora Welty, Where Is the Voice Coming From?"
Where Is the Voice Coming From? was originally published in The New Yorker on July 6, 1963, shortly after the murder of Medgar Evers. A few years ago, Joyce Carol Oates read the story and discussed it on NPR.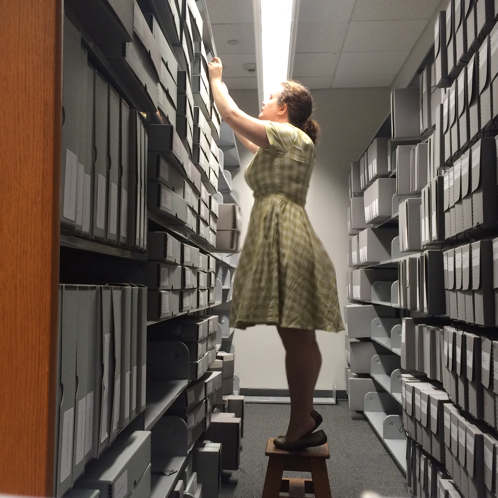 Amanda Watson grew up wanting to wanting to leave Mississippi behind. After majoring in music education and graduating from law school (and teaching all the while), she realized that she really enjoyed research and fact-finding. Thinking back to a student job at the Ole Miss law library, she became a law librarian. Today, she happily lives with her son and her partner in New Orleans as the Associate Director of the Tulane University School of Law Library.
Check out our interview with Amanda and find out more about her work!